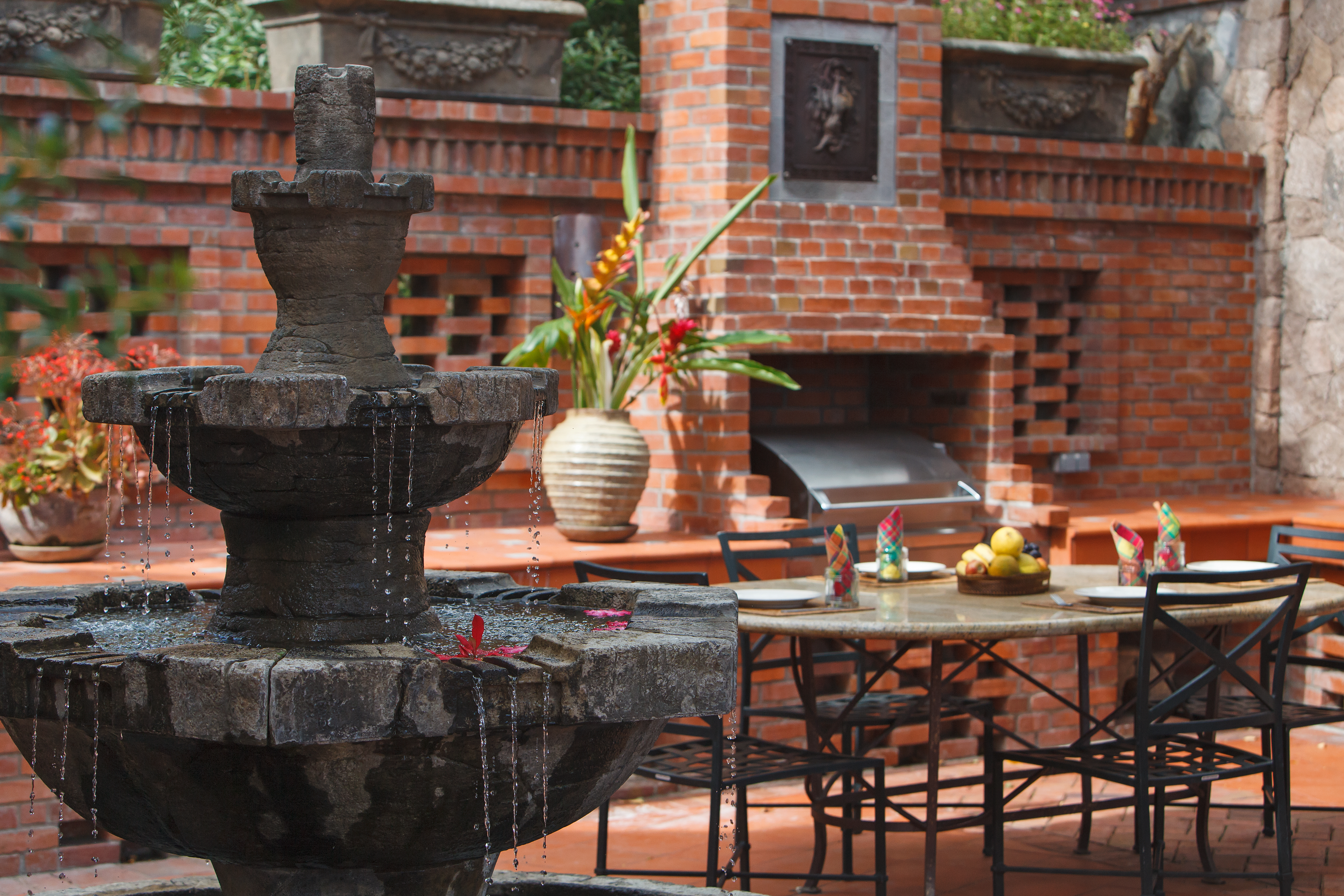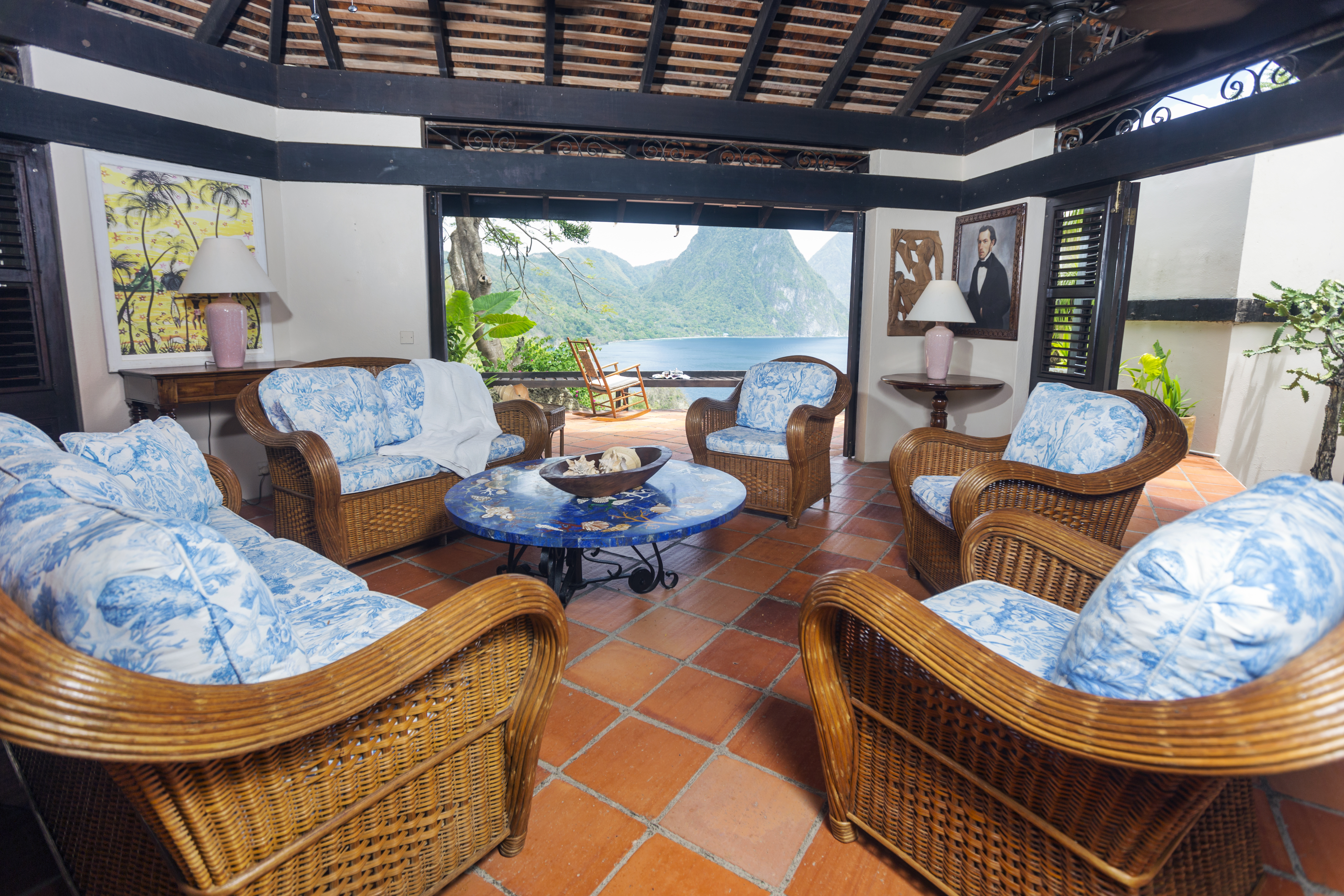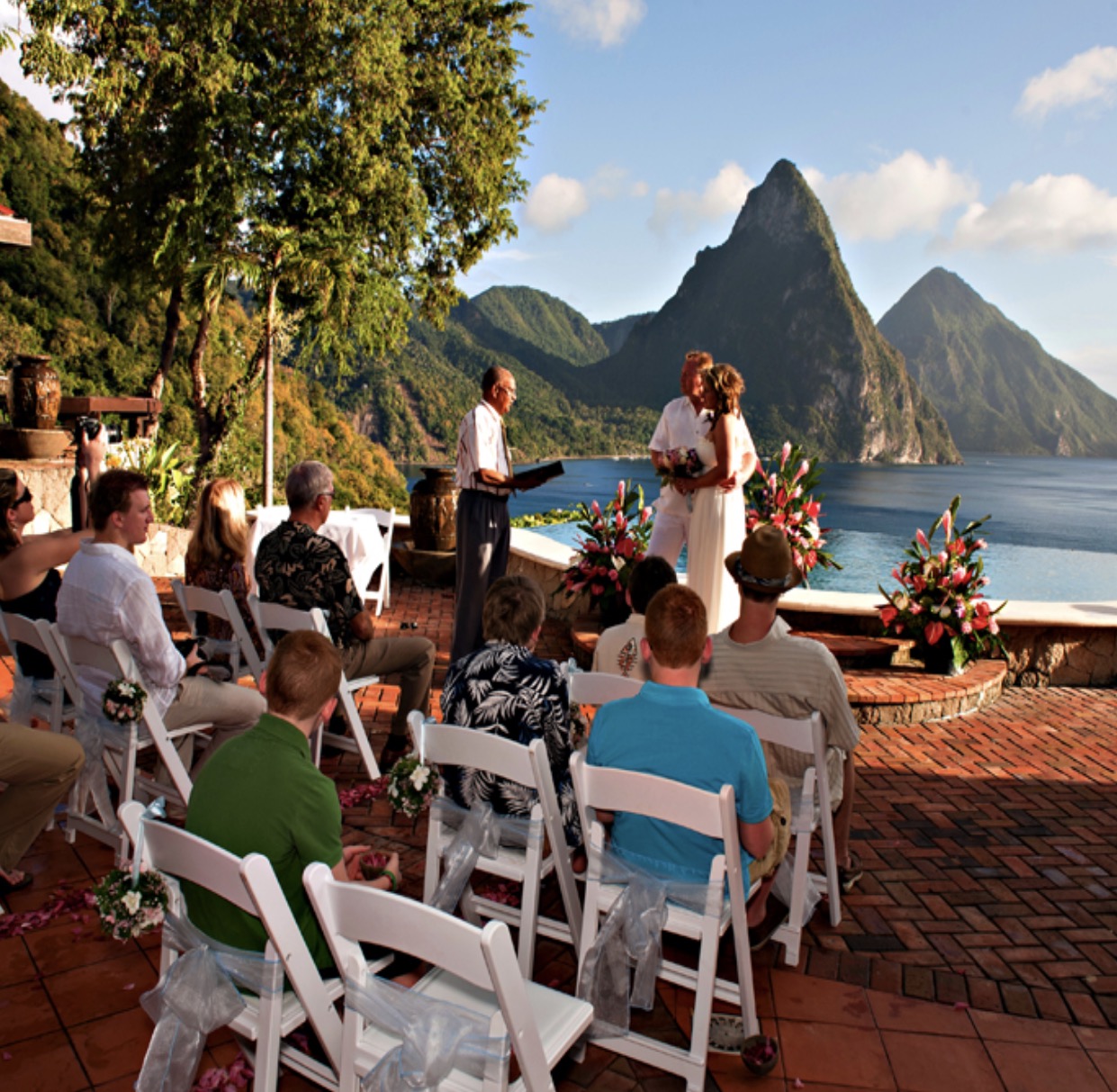 Caille Blanc Villa Drone 3
943CBCAF-23B3-438F-80B7-79536719E29E
Caille+Blanc072-3182999257-O
617436DF-1AE0-43BD-8FB9-F3467BE2317D
5FBA8FFB-BD73-46E4-BE3E-9FD83ADF26B0
Our Residence
Caille Blanc Villa & Hotel is the perfect place for a magical wedding, reunion or corporate getaway. It is a mountainside retreat which boasts a 65-foot infinity pool (3 ft 8″ x 5 ft 2″ on the deep side) and waterfall facing the majestic Pitons and Caribbean Sea. Beautiful lounge chairs surround the pool area, where you can take in the sun or move back into the shade of the Pavilion. The ultimate in exclusivity, the Hotel will be yours and yours alone during your stay, with the luxury, privacy and service of a fine hotel. Should you venture outside it's gates, Caille Blanc Villa & Hotel is a few minutes drive to the pristine beaches of St. Lucia with superb snorkeling and world class scuba diving in an underwater park off the beach and the attractions for which she is famous.
The six suites are the unique creation of the owner, a world-class designer, who hand-selected the finest antiques and furnishings from Afghanistan, India, China and the US and include en-suite bathrooms, hand carved four poster beds with Safari style nets, air conditioning, ceiling fans, flat screen tv's, room safes, and refrigerators.
Two common areas adjoin the suite entrances: The Pavilion includes a luxury seating, lounging and dining area overlooking the infinity pool and Pitons. Sheltered from the sun, the Pavilion area includes a bluetooth speaker system, overhead fans and fountains. The entrance steps from the Pavilion lead to a sheltered Upper Dining Patio facing the water Lily Koi Pond. This area joins our Living Room and has a 42″ flat screen tv and DVD collection. The upper suites surround the centerpiece Pavilion Courtyard; while the Grotto Suite is set below. For a more detailed description of the individual suites visit our Suite pages.
Our wonderful staff is friendly and will go out of their way to please you. Our day staff appears every morning to provide daily housekeeping and prepare food seven days a week, starting with our included signature breakfast at 9:30 am. Our security staff appears each evening and ensures your privacy through the morning. Caille Blanc Villa & Hotel is staffed 24 hours a day; and our restaurant and bar area serve until 9pm.
Alternative to individual suite rentals the entire Residence is available privately for your retreat, corporate event or glorious wedding with a minimum night stay . Rental of the Residence; provides complete and exclusive access to the entire property; with six suites sleeping up to sixteen (16) people. The suites listed on the Suite page are included. Our breakfast is included daily and our restaurant dining services are provided daily for an additional fee. A minimum stay of four nights is required.

To request more info complete our form. To review availability, pricing and book please check out this reservation page: FULL VILLA TAKEOVER

Reserve the entire villa residence