POLICY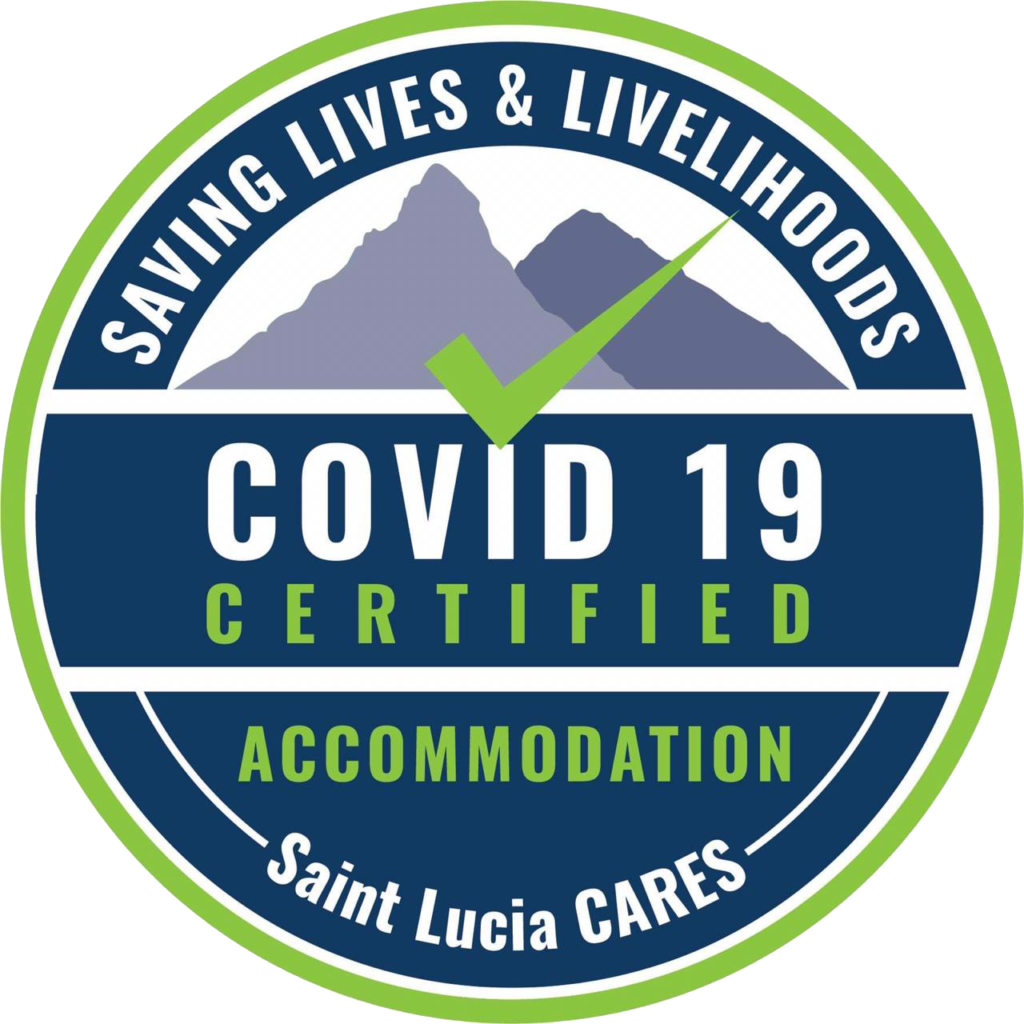 STEPS TO FOLLOW BEFORE ARRIVAL:
ARRIVING IN ST. LUCIA
Pre-Travel approval or the pre-travel authorization document is no longer required for travel and entry.
Fully vaccinated travelers are not required to take any COVID test for entry to St. Lucia. More details can be found at: www.stlucia.org/covid-19. 
Download, print and travel with a completed copy of the Health Screening Form
Travelers are required to show the following documents at check in(airline/carrier)and on arrival, and these should be easily retrievable at all times. Printed documents are preferred however electronic copies are acceptable.
• Vaccine proof
• Saint Lucia Health Screening Form (required on arrival)
Passport/Visas: please make sure your travel documents are in order. U.S. UK or Canadian. citizens must have a passport that is valid for the duration of your stay. Most countries are exempt from obtaining a visa for entry for example the US Canada and European nations however it is best to check this link for certainty (http://www.govt.lc/media.govt.lc/www/resources/publications/saint-lucia-visa-requirements-updated.docx). 
Customs Forms: When you arrive in St. Lucia the customs agents may not know our little hotel. For the customs form we're located on Anse Chastnet Road in Soufriere. Our local number is ‭(758) 459-5905‬. 
For questions related to entry to St. Lucia contact tic@stlucia.org

CAILLE BLANC VILLA & HOTEL REQUIREMENTS:
Each guest must complete Caille Blanc Villa & Hotel's Arrival Agreement: https://bit.ly/cbvh_arrival_agreement; along with a copy of your passport and vaccine confirmations. 
Our nurse will take your temperature once a day and should it exceed 100.4 or should you or your companion show any signs of Covid you will be moved to quarantine – this includes any positive antigen or PCR test before departure.  Any stay required by you or your travel companions condition past your original intended stay will be billed to your credit card on file at 75% of the prior rate plus the cost of all meals.  During this time, you will not be allowed to leave the suite and will be attended to by our house physician and/or nurse. 
Check In/Out:  Check In begins at 1pm/ Check Out is 11am.  All additional purchases at CBVH (food, beverages, merchandise) will be provided to you prior to check out for review in an invoice emailed to you and charged to your card on file.
Tipping: No cash is allowed at Caille Blanc Villa & Hotel but we appreciate it if you love our staff – simply send your tip amount through the app and we will add it to your bill.

US CITIZENS DEPARTING ST. LUCIA
Even if you are vaccinated, you will need to be tested within one day of boarding a flight to the U.S. Caille Blanc Villa & Hotel offers Covid testing on site by either our nurse or doctor. The test costs $100 (plus taxes) per person and should be ordered through our app Edgar. Guest with stays of six nights or more are free.
Please note that there are accepted alternatives to our on site testing which you can purchase prior to arrival and self administer to receive results in 24 hours. Below are two accepted solutions click link for more details.
For all airlines: Optum
For America Airlines only: Qured
OPERATING AND PRIVACY POLICIES
Caille Blanc Villa & Hotel ("CBVH") is privately owned and operated. Management reserves the right to refuse service to anyone. We will not be responsible for guest accidents or injury, or for the loss of money, jewelry, or valuables of any kind. We also have the right to enter your room at anytime to perform maintenance or emergency services.
Any damages, stolen items, or broken items occurring during the stay will be the full financial responsibility of the guest, including anyone traveling with the guest. Any special clean-up resulting in damages caused by the guests will be charged to the credit card. Charges may need to be applied after guest departure as deemed necessary by the Management. Please report all spills and/or damages to the staff promptly.
COVID-19 Warning: We have taken enhanced safety measures for you, other guests and our team, and you are required to follow all posted safety regulations at CBVH. Failure to abide by these safety regulations will cause for an immediate expulsion from the property without any refund or remuneration. An inherent risk to exposure exists in any place where people are present. COVID-19 is an extremely dangerous disease which can lead to severe illness and death. Older adults and those with medical health risks are extremely susceptible. By visiting CBVH, you and your guests voluntarily assume all risks related to exposure of Covid-19. Please stay safe.
While CBVH maybe the perfect place for your commercial photo shoot or commercial video these rights are strictly reserved by CBVH and you shall not be granted such rights without written authorization from the management. As such should any photos or videos appear publically on social media or otherwise promoting a service or for commercial means without our written consent we shall have the right to either remove from platforms or repost and reuse to promote CBVH without any consideration to you.
CBVH takes the issue of safeguarding your privacy seriously. Our Privacy Notice describes what information we collect from hotel guests (referred to as "Guests") as well as visitors to the CBVH properties, website, mobile App, and through email and social media sites and the way in which CBVH uses this information to better serve your needs.
This Privacy Notice has been adopted by the legal entities that manage and operate CBVH. Those entities include CBVH LLC and its direct and indirect subsidiaries and affiliates, and all of the separate and distinct legal entities that manage CBVH worldwide. References to CBVH throughout this Privacy Notice, depending on the context, refer collectively to those legal entities.
We may share certain of your personal information with: escrow agents, third party lenders and loan-servicing agents; a prospective buyer or investor in the event that we sell any business or assets; analytics and search engine providers that assist CBVH in the improvement and optimization of the website and our mobile App; our professional advisors and auditors; and local or foreign regulators, governments, courts, law enforcement and national security authorities.
You may advise the hotel if you do not want personal preferences shared. Where a third party is engaged by CBVH to provide services on our behalf, CBVH ensures these parties protect your Personal Information in a manner consistent with the principles articulated in this Privacy Notice. If you have chosen to join a subscription list, please note that they are only used for internal purposes and we do not sell or rent our subscription lists to anyone.
If you object to the processing of your personal information, or if you have provided your consent to processing and you later choose to withdraw it, we will respect that choice in accordance with our legal obligations. This could mean that we are unable to perform the actions necessary to achieve the purposes of processing described above (see How do we use our personal information) or that you are unable to make use of the services offered by us. After you have chosen to withdraw your consent CBVH may be able to continue to process your personal information to the extent required or otherwise permitted by law. If at any time you wish to exercise any of these rights, you can do so by emailing sales@cailleblancvilla.com